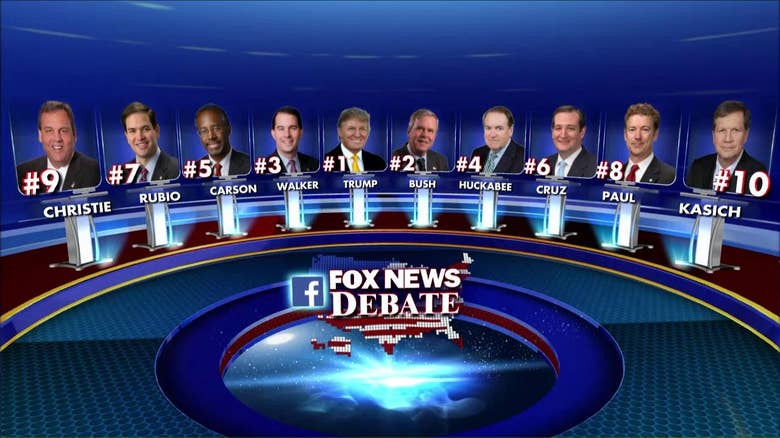 I admit it, I'm a political tragic. I watch, I read, I talk politics 24/7 often to the frustration of my friends and family. I love (that's L-O-V-E) the American political system and its tendency to maneuver effortlessly between political animal, theatrical event and circus performance. I don't admire the American political system…but it's like a drug that I can't get enough of.
I picked Barrack Obama to win in 2008 over a year out, and again in 2012 in fact I've been pretty good at predicting US results, and terrible with our own, maybe this is testament to how much I love watching the insanity that Jon Stewart calls 'Democalypse 2012/2016″ etc…
I am in the middle of watching the two GOP debates on FoxNews and I wanted to state publicly that all the posturing that the candidates are doing is not going to make one jot of difference. Hillary Clinton will be the next President of the United States and the Republicans know it.
Since 2007 the Republican Party has lost the votes of women, minorities and the youth. There has been nothing done to redress this issue, in fact since the 2008 election they have lost even more support from that segment of society. If all things were equal, and a political party was actively trying to attracted a demographic and doing a great job at it, it would take longer that one election cycle to achieve this. The current GOP front runners are not only not doing a good job at attracting back those votes, in many cases they are harming their chances of getting them even more putting at risk the ability to win in 2020 and 2024 as well.
The Republican Party know this as in evident in their attacks on Hilary Clinton already, 16 months out from the election they are already painting here as evil incarnate and blaming her for every negative position they are also throwing at President Obama linking the two as one.
Here is an example from the official GOP twitter account from yesterday.

I think we all accept that Clinton will be the Democratic nominee, but as she isn't officially selected yet, it's fascinating that the Republicans are attacking her and are scaring their base into action for 2016. Just watch how many of those kinds of tweets become talking points for 'Joe the plumber' types in news interviews next year.
As ironic as it sounds, and maybe you'll think me a little naive, but I believe that the only way that the GOP has any chance of taking down the Democrats and getting into the Whitehouse is if the nominee ends up being Donald Trump. The rationale behind this is a little unusual, as a wee bit disrespectful to Mr. Trump, but here goes.
The absolute ridiculous nature or having Donald Trump as POTUS will be so enticing to a sector of the American voting public that he might get the bump he needs. Think the 'Bill and Ben Party' or 'McGillicuddy Serious Party' there is a protest vote that goes with that parody of a party that attracts disenfranchised and young voters. The problem is, Mr. Trump is not a parody, he is very much a real and active part of the American political landscape. I still don't think that will be enough to get the GOP over the line…but my goodness that would be the best television political tragics like me, would have ever seen.
If the political gods are listening right now please, oh please, oh please let Donald Trump get the Republican nomination