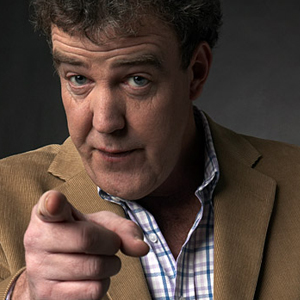 Ever heard of the phrase "too big to fail"? Well it's apt to use when it comes to Jeremy Clarkson and consequences to his actions. He, and by definition Top Gear, is too big to fail for the BBC. It is the holy grail of television shows and the golden calf of all cash cows.
Here's some things you may not be aware of.
Top Gear has no budget, by that I don't mean they scrape together favours to make it one the skin of their teeth…I mean their budget is limitless…they have no budget and it shows when they want to test a car and the company won't comply and lend them one, they buy one.
Evidence of this excess in spending has been seen in NZ when the Top Gear team were on an island in the Hauraki Gulf and Jeremy Clarkson wasn't able to purchase the correct brand of cigarettes, so a helicopter was sent back to the CBD to pick some up for him. As I said…they have no budget.
On top of that, the series is shown on over 200 territories, and each episode gets watched 50 times, that's right each episode is watched once, then repeated on average 49 more times in those territories. Shall we do the maths? One episode, times 212 terrotories, times 50 viewings is 10,600 viewings. And there has been 166 episodes in total. That's a mind blowing 1.76 million episodes that have been, or will be viewed thus far.
It's been revealed today that "Jeremy Clarkson is on his last warning". It was always going to be a slap on the wrist, he was never going anywhere. Jeremy Clarkson and the whole Top Gear team is likely one of main funders of dozens of other BBC programmes purely due to the amount of money that they bring in.
Money talks in this days and age and you need to understand that the hugely successful model that has built up around Top Gear means their hosts are almost untouchable and for the BBC they are too big to fail.